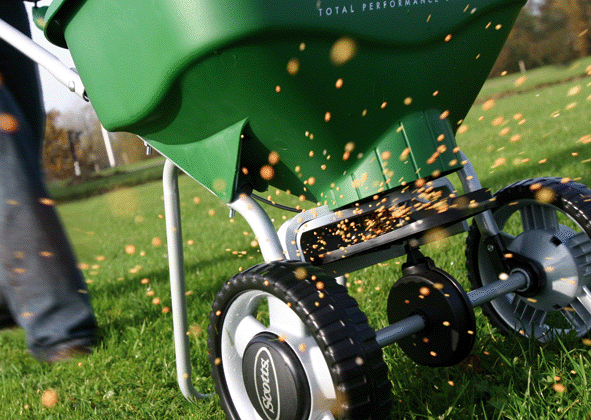 SERVICES
Autumn Fertiliser
The Autumn heralds the time of year when we put the lawn to bed in the best condition possible. It will need a feed which will not encourage excessive growth but one that will harden the grass to protect it from winter conditions. Applying a good Autumn Fertiliser, will also encourage greater root development which will be essential next spring/summer.

WHY DO YOU APPLY AN AUTUMN GRASS FEED?
Applying an autumn fertiliser sets the lawn up for the winter ahead. Unlike the spring fertiliser the autumn fertiliser has less nitrogen in it, but more magnesium. The magnesium helps to develop a strong root growth on the lawn with the general fertiliser topping up the nutrients that have been used in the summer ensuring the grass it ready for the colder weather.

WHEN TO APPLY AN AUTUMN GRASS FEED?
We apply the autumn fertiliser from September onwards.
If you would like us to quote for applying an autumn feed to your lawn, get in touch here.
For more information on Autumn lawn care visit the RHS website.