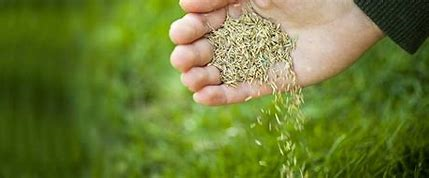 SERVICES
Re-Seeding
WHAT IS RE-SEEDING?
Re seeding is known in the lawn treatment industry as overseeding. Reseeding or overseeding is where you apply grass seed to your existing grass, to fill in any bare patches within the lawn and is one of the quickest ways to rejuvenate your lawn. Reseeding not only improves the look of your lawn, but it also improves the quality of the grass; supporting it against lawn diseases in the autumn and winter.
WHY DOES MY LAWN NEED RE-SEEDING?
Reseeding of lawns is normally carried out where lawns are in need of repair after wear and tear. You might develop bald patches on your lawns where the children having been playing football or your lawn may have been attacked by lawn pests or diseases. Reseeding your lawn will encourage a header wearing grass which will withstand hard traffic – such as children and pets.
Reseeding your lawn also encourages different variety and quality of grass which helps reduce the occurrence and seriousness of both moss and disease infestation as well as achieving a greener, lusher lawn.
WHAT SHOULD I DO BEFORE MY LAWN IS RE-SEEDED?
We recommend that the area of the lawn that is going to be reseeded is closely mowed followed by a scarification before reseeding commences. Scarification is a service that we can do for you, to find out more read our scarification page.
WHEN SHOULD I RE-SEED MY LAWN?
September is ideal for reseeding worn or drought damaged lawns. However, you can reseed during the spring – March to May. It's important to understand that the grass seed requires warm and moist soil in order to germinate successfully.
If you think you lawn needs reseeding, and you require help please get in touch.