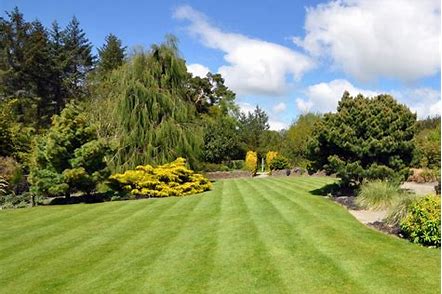 Lawn Care tips for June 
Seed Heads
As we approach the longest day, the grass in our lawns tries to produce seed heads, as it is trying to reproduce and set seed.  In our lawns we don't want this so it's really important to mow regularly in May/June.
If we don't mow the seed heads off the energy in the grass is diverted to producing stems and seed heads rather than leaves, which will turn your lawn a patchwork of light green and straw coloured grass.
As we see so many lawns on  daily basis, two lawns that receive exactly the same lawn care programme can look like chalk and cheese.  The regularly mowed one looks like a Prize Winning Lawn v the lawn which isn't mowed regularly looks pale and disappointing.
ENQUIRE ABOUT OUR SERVICES BY CLICKING HERE.